Alison Bradywood, DNP, MPH, RN, NHA, NEA-BC
Executive Director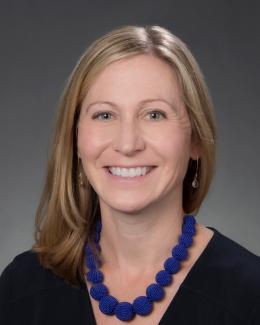 Alison Bradywood, DNP, MPH, RN, NHA, NEA-BC is an experienced executive leader focused on nursing practice and quality improvement.
Before joining Washington State Board of Nursing (WABON) May 2023 she was faculty at the University of Washington, School of Nursing, and worked as a healthcare consultant. Her experience spans acute care, ambulatory practice, long-term care, and community health settings.
Alison received her Doctorate in Nursing Practice from Vanderbilt University and her Masters' in Public Health and in Nursing Leadership from the University of Washington. Alison's areas of expertise include system improvement, quality and regulatory compliance, leadership development, health equity initiatives, patient experience, nursing practice, education, and workforce development. 
Alison worked at Virginia Mason for 19 years as a registered nurse, educator, Nursing Director, and Senior Director of Clinical Quality and Practice before moving into the Chief Nursing Officer role.
Alison has completed fellowships in Virginia Mason's Lean Management System, with the Center for Health Care Improvement Science in quality improvement research, and the National Patient Safety Foundation in quality improvement.
Alison has published several peer-reviewed articles on hospital quality including multidisciplinary care pathways, the relationship between nurse staffing and patient outcomes, impacts of screening for social determinants of health, and COVID-19 interventions.
Alison is the past co-chair of the Washington Nurses Action Coalition working with a variety of community organizations to address social determinants of health and issues of healthcare inequity. She continues to volunteer abroad supporting non-industrialized countries in developing their healthcare delivery systems.
---
Paula Meyer, MSN, RN, FRE
Former Executive Director - Retired June 2023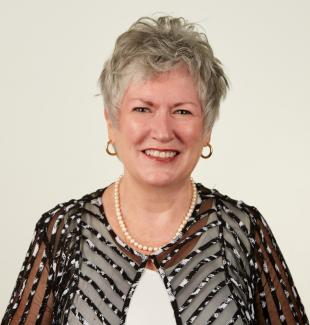 Paula Meyer began her career in nursing as a nursing assistant at Powell County Memorial Hospital in Deer Lodge, Montana. She completed her baccalaureate degree in nursing in 1980 from Montana State University and moved to the Washington DC area in 1984 where she worked at the Arlington Hospital, an original Magnet Hospital.
In 1989, she received her masters' degree in nursing from George Mason University in Fairfax, Virginia and returned to Montana for two years before moving to Olympia, Washington with her family.
Ms. Meyer worked in home health for five years to then become the executive director of the Nursing Care Quality Assurance Commission (NCQAC) in 1998.
During her time with NCQAC, she has worked on nurse delegation, school nursing, and advanced registered nurse practitioner legislations.
She is active in the National Council of State Boards of Nursing and achieved her fellowship in regulatory excellence in August 2014.
Ms. Meyer is married with two adult children and enjoys volunteering in her community.