Image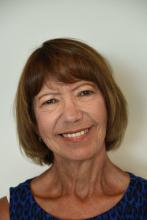 My name is Yvonne Strader. I have been a member of the Nursing Commission since 2017 and am the current chair.
My professional path began over 30 years ago when I graduated from Walla Walla Community College in Clarkston, Washington as an LPN. I attended Columbia Basin College in Pasco to continue my RN and completed my BSN at Western Governor's. I have a Bachelor of Science in Professional Arts with a concentration on Health Care Administration and a Masters of Health Administration with concentration on Catholic Health Leadership from St. Joseph's College in Maine. I held certifications in case management and healthcare quality.
My nursing background has included pediatrics, inpatient psych, and acute care for most of my career. I have an extensive background in process and quality improvement, including regulatory readiness, risk management and case management, holding leadership positions in all. Most of my nursing career has in been in leadership and executive leadership. I recently retired from Providence St. Mary Medical Center as the Chief Nursing Officer.
I am happily married, living in Walla Walla, and have two grown daughters. I have 3 beautiful grandchildren and a senior cat who is over 19 years old. I love to walk, read, golf and travel with my husband, family, and friends.
Contact Information